advocacy
The Social Justice Network is committed to immigration justice this year. Throughout the past year, we protested at the Homestead Child Detention Center.
Although the for- profit detention center has been temporarily emptied of children, the campaign to close the for-profit Detention Center of migrant children in Homestead and to #endchilddetention continues. There are already plans to repopulate Homestead's Child Detention Center as early as mid-October with children separated from parents or adult guardians at the border. We will continue to show up in broad and diverse coalition with our partners and campaign to Shut Down Homestead, and #closethecamps throughout the country.
Together, we can end this horrific practice and restore compassion and humanity to our immigration system. Email Rabbi Bair to receive action updates by email.
Over 100 TBS members witnessed and rallied at the Homestead Child Detention Center.
Gun Violence Prevention Task Force
Gun violence prevention has been a social action priority for the URJ for decades. Gun violence remains a public health and safety issue with100 deaths daily, almost two-thirds of which are suicides. Rabbi Pomerantz constituted the task force two years ago with a threefold agenda: Education—to provide the congregation with evidence-based information regarding the issue; Advocacy—to provide information regarding pending gun legislation; Community Engagement—to partner with local partners to end gun violence. We welcome new members to our task force.
Upcoming Events
Temple Beth Sholom Leadership meetings: Join with others who want to make a difference and are interested in participating in community grassroots change. Contact Rabbi Davis for more information.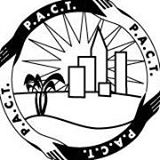 PACT
Temple Beth Sholom is a proud member of Miami PACT – People Acting for Community Together. PACT is an interfaith social advocacy group that works to make lasting change in the community and to hold leaders accountable. Their current initiatives are reducing gun violence, immigration reform, and affordable housing. To get involved with PACT, please contact Rabbi Davis.
Religious Action Center
Learn more about the Reform movement's commitment to tikkun olam by healing the world through advocacy at the Religious Action Center. For up-to-date information on social justice issues visit the Religious Action Center Urgency Now page.
Sun, April 5 2020 11 Nisan 5780