jTravel (Jewish Travel) is an extremely popular program for our Jewish youth and teens. We provide an assortment of travel opportunities for those in grades 9-12. Trips include social programming, leadership seminars, community service projects, grade-level field trips, and national/ international organized Jewish travel experiences. Open to all Temple Beth Sholom members and non-members. Financial assistance is always available.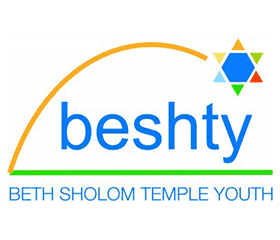 Beth Sholom Temple Youth (BESHTY) is our high school youth group for those in grades 9-12. Monthly activities include ice skating/Havdalah, cake-decorating Shabbat, Mitzvah Day, NFTY kallot, and much more.
For further information on these programs, events, registration, or financial assistance, please email Rabbi Loiben.
Wed, August 21 2019
20 Av 5779
Today's Calendar
---
Upcoming Programs & Events
---
Parshat Eikev
Shabbat Mevarchim
View Calendar
Wed, August 21 2019 20 Av 5779